Board Members
A message from our President, Eddie Preciado…
"Thank you for visiting our website to lean more about our organization. I am fortunate to have the great honor to serve
as the President of The Boys of Belvedere. We have a remarkable group of dedicated Officers and Board Members and it is
a true delight working with them. Many of us grew up together in the East Los Angeles area and, as a dedicated group, we
rise up to any challenges that may come our way. We invite you to join us in our fundraising efforts as we continue to
work towards fulfilling our ever-present goals of supporting Veterans and their families, the community, and providing
college scholarship grants to high school students."
- Eddie Preciado, President - Boys of Belvedere
BoysofBelvedere.org is the official website of the Boys of Belvedere non-profit organization. Tax Identification Number 30-0437119 as a 501(c)(3) non-profit
organization. All logos and marks as well as all other proprietary materials depicted herein are the property of the Boys of Belvedere and their respective owners
and may not be reproduced without the prior written consent of the Boys of Belvedere non-profit organization. Copyright © 2011-2019, Boys of Belvedere.
All rights reserved.

Board Members


Art Miranda
Art Miranda currently serves as the Commander of the Disable
American Veterans Chapter 22 in Alhambra, California. He is also the
captain of the Memorial Team that serves at many funerals for
veterans. He last worked for the City of Los Angeles, Disney
Productions, and the Santa Anita Racetrack, amongst others. Art has
specialized in Printing and Sign Painting Arts in Trade Tech College in
Los Angeles. He served in the U.S. Army after graduating from Garfield
High School in Spring of 1966. Art was in the Armored Division as a tank
driver, and was an instructor stateside in Ft. Hood, Texas.
Before attending Garfield High School, he went to Garfield Jr. High,
Humphrey's Elementary, and Riggin Avenue Elementary School. He
came from a large family of twelve brothers and sisters. Art's sister,
Suzie Miranda, went on to Hollywood stardom in the 1970s with three
major motion picture films. He is married to Gloria Gonzalez, who
graduated from Garfield High in 1966. They have three children and
five grandchildren. He is one of the original members of the Boys of
Belvedere.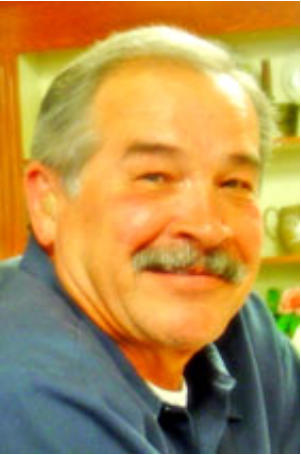 Billy Salazar
Billy Salazar is a man of service, who spent a majority of his career
in the Armed Services. After graduating from Garfield High School in
the Class of 1964, he served in the United States Army from 1964 to
1968. From 1964 to 1965, he was stationed in Germany with the
14th Calvary Regiment, then the 15th Engineers Company. He was
then deployed to Vietnam from December 1965 to July 1967 with
the 18th Engineers Brigade. From 1967 to 1968, he served as an
Instructor in Fort Ord, where he trained troops in dealing with booby
traps. After leaving the Army, Billy served in the United States
National Guard from 1982 to 1996. He was a scout and tanker for
the Guard, when they were deployed to the 1992 Los Angeles Riots
and 1994 Northridge Earthquake.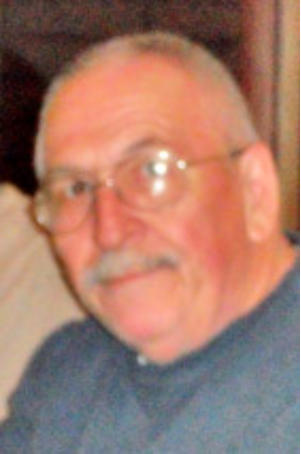 Gilbert Sanchez
Gilbert Sanchez grew up in the community of East Los Angeles and
takes great pride in being an East LA native. He attended Belvedere
Junior High continuing on to Garfield High School graduating with the
Class of 1967. While in High School, he was scouted by the St. Louis
Cardinals for professional baseball in the Minor Leagues. As his high
school coaches were training him for the tryouts, he had an accident
and broke his hand. Unfortunately, this injury ended his chance to
play pro baseball. After graduation, Gilbert attended college for two
years, then working in the finance industry for 20 years. Gilbert is a
man of deep religious faith, he is dedicated to his family which
includes his wife of 29 years, Virginia (he has known Virginia for 44
years) and their five children and 16 grandchildren. He currently
resides with his family nearby in the La Puente, CA area.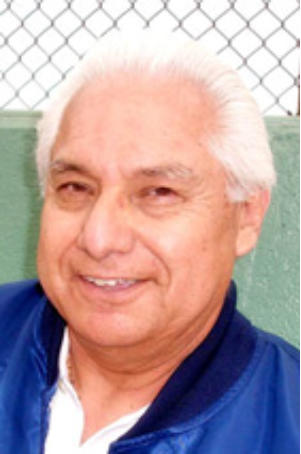 Interested in becoming a Member?
Download the application and complete.
Mail your completed application for review to:
Boys of Belvedere
PO Box 2462
Montebello, CA 90640




You need Adobe PDF Reader to view application.
Roger Mosqueda
Rodger Mosqueda graduated from Garfield Class of 1980. He currently
works for Marriott Hotels, Inc. and services hotel computer
connectors on the West Coast. He is also a civilian volunteer for the
L.A. County Sheriff Department and is our contact with the East Los
Angeles Sheriff Substation which has opened up many doors for us in
networking with the Sheriff Department and the ELA committee. He is
married to his wife Valerie and is our youngest member. Has returned
to us after a two year leave of absence. Was employed in Las Vegas,
Nevada but is back now, better than ever.



Hector Flores Jr. PhD. (Vice President)
Passed Away March 24, 2017
Hector Flores Jr. PhD. has owned his own business since 1981. He is currently
the President & CEO of Flores Labor Management Inc. in Anaheim, California.
In 2004, he was recognized and Awarded the Presidential Gold Medal by U.S.
President George W. Bush. Hector served as Co-Chairman of the Business
Advisory Council to the U.S. Congress in Washington D.C. for 2003. In the
same year within the nation's capital, he was awarded "Employer of the Year"
by the National Republican Congressional Committee.
He proudly served in the Vietnam War from 1971 to 1994 in the United States
Air Force, Air Force Reserve and Air National Guard. He started as a Crew
Chief on C-130 Hercules planes, became a Flight Engineer finishing his career
as a pilot. He has flown over 3,000 hours in combat on three tours, having
been on a crew that was shot down twice over Da Nang and Quantri Vietnam.
In 1994, he retired from the United States Air Force after 22 1/2 years of
service. During his career, he was awarded two Purple Hearts, two
Commendations Medals for sustained acts of heroism, and Two Bronze Stars
for bravery & meritorious service.
He earned four university degrees: a Bachelors in Business, Masters in
Business Administration, Juris Doctorate in Law, and a PhD in Law. During his
childhood, Hector grew up in the projects of Maravilla and Belvedere
Park in East Los Angeles from 1957 to 1973. In 1970, he graduated from
Garfield High School, having been a three year Letterman in Track and
Football. Hector was League Champion in 100 yard and 200 yard dash events, including both Relays. He participated in the
Times indoor track meet in 1969, as well as taking third place in State for the 880 Relay.
He currently lives in Anaheim Hills and La Quinta, California with Theresa, his wife of 37 years. The marriage has resulted
in two sons, one granddaughter, and one grandson. For whenever the chance arises, he spends his vacation by traveling
the the world with his wife. He also enjoys his spare time playing golf with friends and family.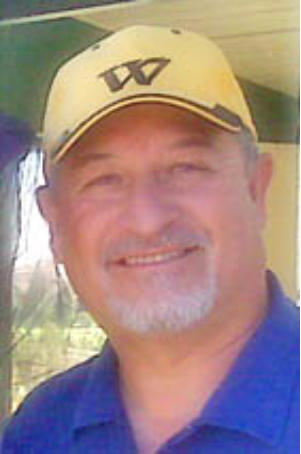 Mario Cruz
Mario Cruz was raised in the Maravilla projects of East Los Angeles.
Mario attended Riggins Avenue Elementary, Griffith Jr. High and
Garfield High school. As a child and throughout high school, his free
time was spent playing baseball and basketball at Belvedere Park. At
Garfield High School he excelled as a pitcher on the varsity baseball
team and during his senior year voted MVP. The same year, his coach,
Robert Holmes introduced him to scouts from the St. Louis Cardinals
and Chicago White Sox, both of whom had shown an interest in his
potential to play major league baseball. Mario graduated from
Garfield High School with the winter class in 1967. He enlisted in the
United States Army during the Vietnam era. His time was cut short
when he stepped on a mine while on ambush patrol in the
demilitarized zone in Korea. Part of his right foot was amputated,
thus ending his dream of becoming a Professional Baseball Player.
In 1969 he entered the United States Postal Service where he spent 34
years. While in the Postal Service he held various positions, the last as
Manager of Customer Service at the West Covina, California Post
Office.
Mario's favorite pastime was music so for fun and to make a little
extra money, he became a Wedding and Party DJ. He worked most
weekends for nearly 30 years. Mario even found a way to mix his
occupation with his hobby. When new stamps were issued featuring
an iconic musician, Mario would arrange events at the Post Office and
have celebrities and other well-known musicians play for the public. Also in attendance was radio station KRLA
Today, Mario is a 100% disabled Veteran and now legally blind. But his disabilities have not stopped him. He rarely
misses an event his grandchildren participate in, attends photography school twice a week and bowls in a senior
league every Tuesday morning.
Mario has been married to Denise for almost 40 years. Together they have raised one son who has blessed them
with three beautiful grandchildren.
Through his sister Rachel, Mario heard of the "Boys of Belvedere", a group of men who volunteered their time
fundraising to give back to the community where they grew up. He wanted to be a part of it and joined our group in
September 2016. When he went to his first meeting, he re-connected with friends he played sports with at
Belvedere Park and had not seen in over 50 years. Mario wants to thank Coach Roy Alba who kept us involved in
sports and out of trouble - RIP Coach.
Despite his disabilities, he plan to be an active member of the Boys of Belvedere and do all he can to be an asset to
our organization.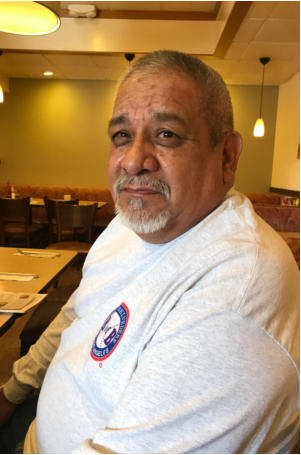 Manuel A. "Memo" Dominguez
Memo is our very first Rough Rider to join our group. He graduated
from Theodore Roosevelt High School in the Summer of 1965 and is a
personal friend of our own Alex Ochoa. He says he and Alex became
good friends because he could always depend on getting a hit off him
during his baseball playing days. But it wasn't just Alex he could hit.
Memo hit a .378 batting average in his senior year and had the
baseball scouts all watching, including the L.A. Dodgers scouts. A leg
injury as well as serving in the military prevented him from continuing
his baseball career.
Dominguez went on to work for the Southern California Gas Company
and retired after 25 years. Not quite ready to settle down in a
rocking chair, Memo went on to family service counseling at San
Fernando Mission Cemetery (where Richie Valens is buried).
Currently, he is a part time driver for Enterprise Rent-A-Car.
Memo has met the requirements to be here because he did play
baseball at Belvedere. He is a widower with two sons and a daughter
and is looking forward to helping the community and raising money
for scholarships. With the tasks well in hand, he is up to the
challenge of becoming a board member after completing a year's
worth of Boys of Belvedere prerequisites to serving on the board of
directors.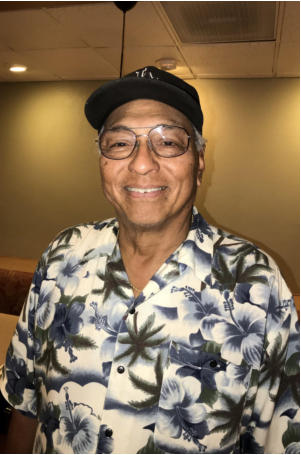 Pedro "Pete" Martinez
Pedro "Pete" Martinez hails from the Winter Class of 1963 at
Garfield High. He was a co-captain of the B Football team where
he was first team quarterback. He was also a great 3rd base man
on the Varsity Baseball Team. He met his future wife, Carmen
Flores at Garfield and married her after graduation. Their loving
marriage lasted 52 years before Carmen passed away in 2017.
Pete served in the US Navy during the Vietnam War. He was
hired by Ford upon returning and put in 17 years at the Ford
Plant in Pico Rivera. When it closed down he spent 28 years as
an X-ray machine technician until his retirement. Currently, he
volunteers with the LA County Sheriff's Department.